Peyton Hayes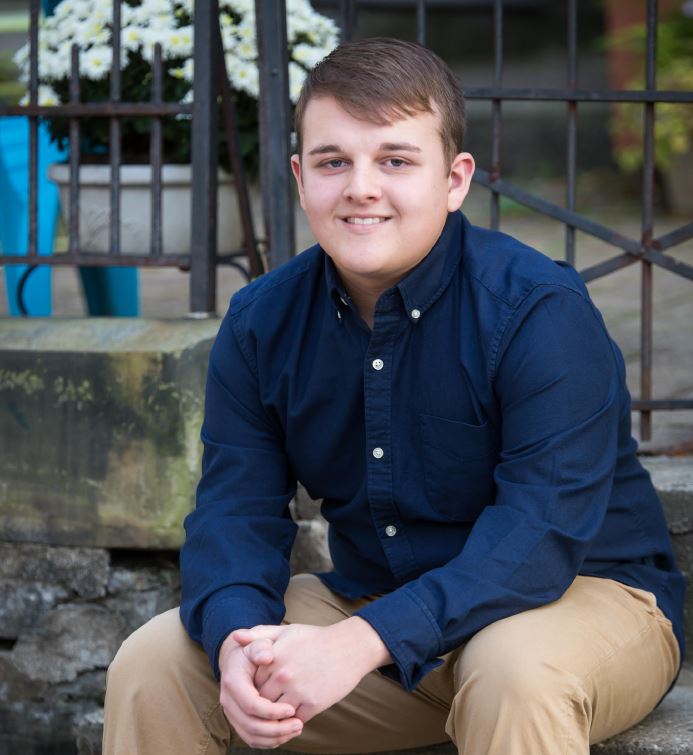 I am a freshman at Northern Kentucky University majoring in Computer Science with a minor in Neuroscience. I graduated from Conner High School in 2020. While in high school, I took advantage of as many stem groups and classes as I could from learning CAD in my engineering classes to visiting the Georgetown Toyota Plant with Navigo. I wanted to learn as much as I could about technology. Since going to my sister's orchestra concerts in Greaves Concert Hall years ago, I've always felt NKU was right in my backyard.
I'm minoring in Neuroscience thanks to my interest in robotics and prosthetics. Robotics have been fascinating to me for most of my life and near the end of my senior year of high school I started reading about robotic prosthetics and their advantages. These interests seemed to have perfectly aligned with the L.I.F.E. Fellowship. The ability to focus my studies on my interests and gain experience doing research is such an amazing opportunity and I'm truly grateful.
This fall I'm beginning research of cloud edge computing with Dr. Wei Hao to construct a highly available web system. With this research I hope to expand my abilities and discover additional fields that will lead to successful careers. Being introduced to this type of research early is something I'm very thankful for as it will help me build experience and skills I will need once I graduate. Although I'm excited about my current research, I hope to participate in more research related to robotics, neuroscience, and prosthetics in my later years of college.
I cannot begin to imagine how much this fellowship will do for me later in life. The early experience, focused study, and financial support will all lead me down a successful path that I could never thank you enough for.
Cloud Edge Computing
Faculty Advisor: Dr. Wei Hao, NKU
We are working on creating a highly available web system.