Jaylen Jones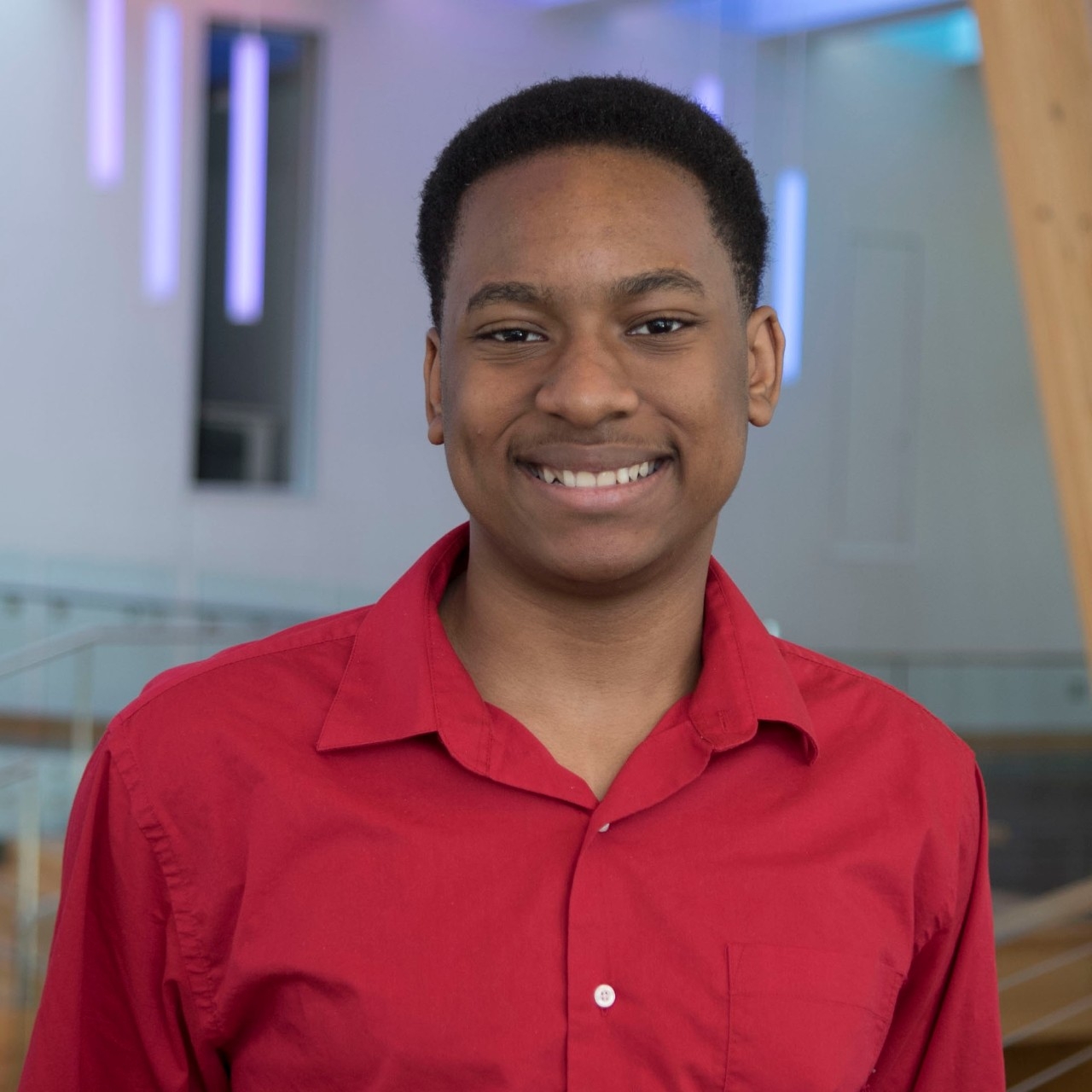 I am a Computer Science Major with a minor in Neuroscience. I was born in Cincinnati, Ohio and have lived in various parts of the city throughout my entire life. I attended schools in the Mt. Healthy School District for my entire academic career and graduated from Mt. Healthy Jr./Sr. High School in 2018. During my time there, I was able to progress past two grades, 2nd and 6th grade, and be advanced to a higher level. Despite being an abnormal experience, progressing past two grades helped me grow into myself by challenging me with more difficult material and allowing me to grow socially with new people.
I chose the Computer Science Major due to my constant interest in the way computers and computer programs work and how they can be used to improve the world. As a child, I was interested in things such as robots, artificial intelligence, and other works of science fiction and see if it's possible to turn that fiction into reality.
I was also interested in how the brain works and how various human behaviors develop after I took Psychology and Sociology classes during high school. My hope is to be able to use computer science and neuroscience to be able to make developments in fields that require knowledge of both in order to be able to progress and to be able to try to improve the world in some way. While Northern Kentucky University provided me other benefits such as being near home and a full ride, NKU also gave me the chance to explore both of these interests through the L.I.F.E. Fellowship.
Edge Computing
Faculty Advisor: Dr. Wei Hao, NKU
In this project, we used AWS Lambda, AWS Lambda@Edge, and Swift in order to test the speeds of programs to prove
viability of Edge Computing. We found that Edge Computing ran programs faster by allowing the user to access servers closer to their
location.
The Role of Genes Involved in Methyl Cycle in Development of Cancer
Faculty Advisor: Dr. Erin Strome, NKU
In this project, we found two genes that were shown to play a part in the development of cancer and ran multiple tests to try to find why they were implicated. We initially looked at genes that were changed when the original two genes were removed and ran analyses such as looking at the function of those genes, how the chromosomes are effected, and location of these genes.

Data Cleaning for Website
Faculty Advisor: Dr. Marius Truta, NKU
In this project, we are trying to clean data for the website that runs surveys to figure out how the biggest rivals of sports teams in various leagues. In order to do this, we use Python in order to run various validity tests on the data produced from the surveys.