Ludiana Atnafu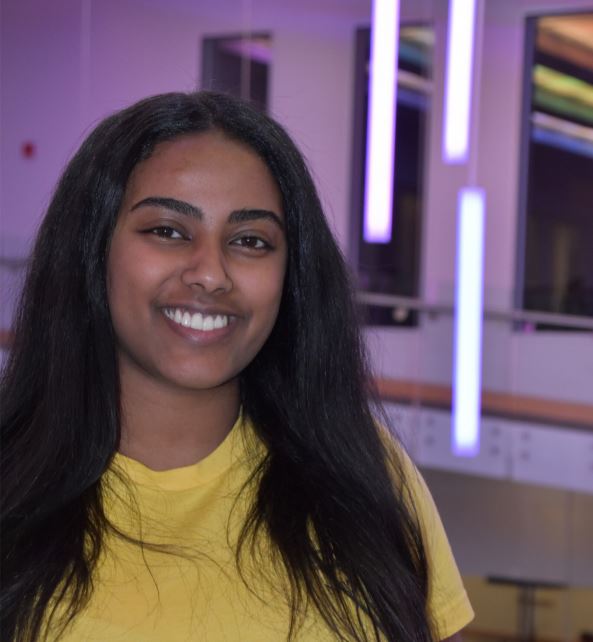 I am a Junior at Northern Kentucky University majoring in Computer Science and minoring in Biology. I was born and raised in Addis Ababa, Ethiopia. I came to Northern Kentucky University as an international student after finishing high school in my country. I was very excited to be part of NKU's community, because I knew I would get all the support and resources I need to succeed in my education. Alongside focusing on my academics, I wanted to be involved in the various leadership activities on campus.
Throughout my time in college, I was able to be part of various organizations, namely the African Student Union, the International Student Union and the Alpha Lambda Delta honor society. In addition, I was able to gain a diverse work experience on campus as a Teaching Assistant for the Computer Science Department, a COI Ambassador, a Resident Assistant, an Orientation Leader and as a Student Assistant for the Steely Library. Towards the end of my freshmen year, I was given an amazing opportunity to become a L.I.F.E fellow.
The L.I.F.E Fellowship program gave me the opportunity to pursue my minor in Biology and enabled me to explore ways I can use computer science to solve day-to-day problems. This program also gave me the opportunity to do research within the computer science department, which enabled me to better understand the field I am studying and gave me a real time experience on ways I can apply what I have learned in class. Moreover, the program provided me with a very generous scholarship that greatly relieved my financial burden. I am very grateful for this scholarship as it has enabled me to have my full focus on my education and encouraged me to continue pursuing my dreams. Thank you!
Secure Programming Bot
Faculty Advisor: Dr. James Walden, NKU
We are focusing on creating a chatbot that can answer questions regarding secure programming. This chatbot is especially helpful for web programmers to avoid writing vulnerable code and providing them with a reliable source of resource. We are currently working on improving some features of the bot like creating a web interface for it.